Au plus loin du bord /Dem Rand am fernsten
series of ceramic sculptures, different sizes, ongoing since 2021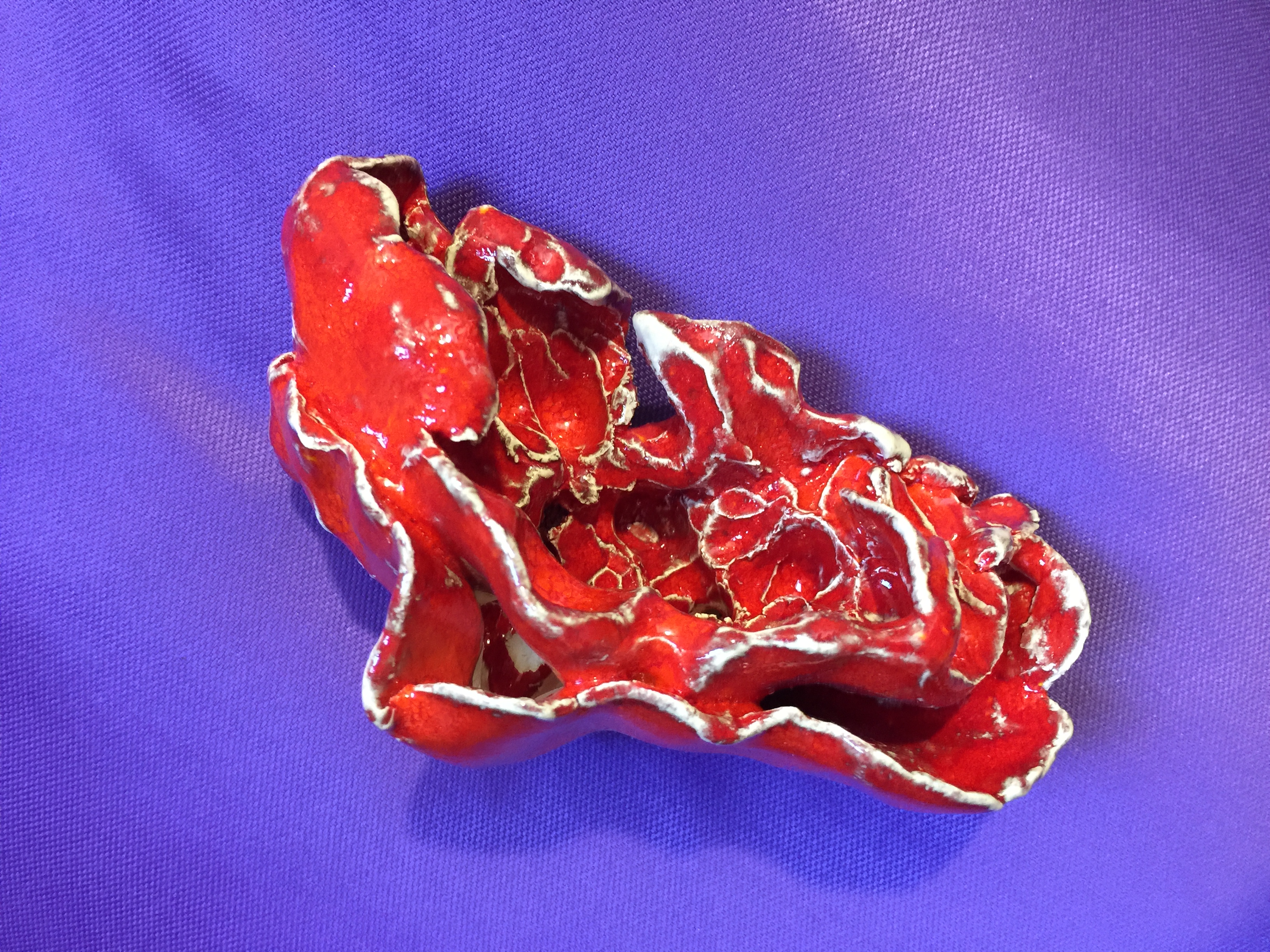 Fotocredits: Johanna Brummack


Au plus loin du bord / Dem Rand am fernsten nähert sich dem Medium Skulptur aus einer auf Verletzlichkeit und Intimität zentrierten Perspektive. Die organische und filigrane Formensprache der Objekte widersetzt sich der Vorstellung, Skulptur müsse monumental sein um ihre Wirkung zu entfalten.

In mehreren Interventionen waren Besucher*innen eingeladen, mit den Objekten in Interaktion zu treten. Ihre Positionen können dabei verändert werden, neue Kompositionen und Verwendungen können gefunden werden. Spiele können entstehen.

Die Interaktion mit den Objekten ist nicht nur erlaubt, sondern erwünscht. In dem wir die Objekte berühren, werden wir selbst berührt - die vermeintlich klare Grenze zwischen Objekt und Subjekt / aktiv und passiv / Kunst und Betrachter*in löst sich auf. Im Gegensatz zur ehrfürchtigen Distanz, die durch Monumentalität entsteht, kann Nähe zu den Kunstwerken aufgebaut werden.

Dabei geht es nicht darum, das Konzept der Monumentalität zu verwerfen, sondern vielmehr neue Zugänge zu Skulptur zu finden.

Au plus loin du bord / Dem Rand am fernsten approaches the medium of sculpture from a perspective centered around vulnerability and sensuality. The organic and filigree language of the objects resists the idea that sculpture has to be monumental in order to unfold its effect.

In several interventions visitors were invited to interact with the objects. Their positions can be changed, new compositions and uses can be found. In contrast to the reverent distance created by monumentality, proximity to the artworks can be established. Interaction with the objects is not only allowed, but desired. By touching the objects, we ourselves are touched - the supposedly clear boundary between object and subject / active and passive / art and viewer dissolves.

It's not the intention to discard the concept of monumentality, but rather to explore new approaches to sculpture.