︎︎︎
ObsCare

accessible installation, steel, textiles,
media-players, headphones, 270 x 600 x 450 cm, 2020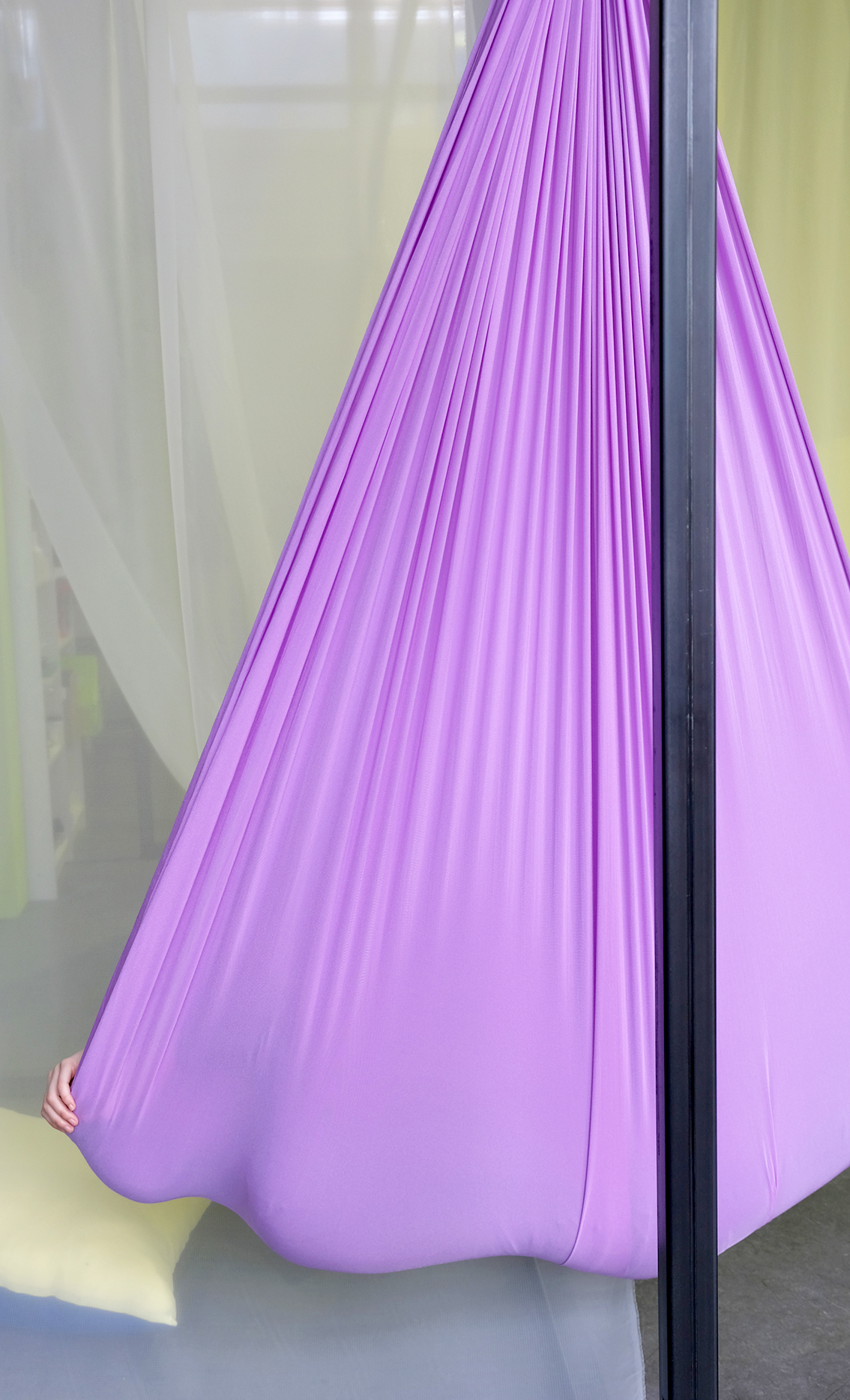 Die begehbare Installation
ObsCare
eröffnet einen Raum, der den Wert von Fürsorge in den Fokus rückt und gleichzeitig die Ambivalenzen rund um dieses Thema aufgreift.
Fragen nach dem eigenen sozialen Leben stehen im Raum: hörbar, sichtbar und fühlbar. Wie steht Fürsorge mit Macht, sozialen Normen, Ökonomie, Ökologie und gesellschaftlicher Teilhabe in Zusammenhang?
ObsCare
ist ein Ort der Begegnung
und der ästhetischen Erfahrung - ein Kunstwerk und ein soziales Tool.
ObsCare ist in Kooperation mit Jona Wentzler, Katja Lonzeck und Isabel Hemberger entstanden.
Johanna Brummack im Gespräch über ObsCare:
www.youtube.com/watch?v=cDNq4IAb-I0
Photocredits: Lucas Melzer, Johanna Brummack
The walk-in installation ObsCare opens up a space that focuses on the value of care and at the same time addresses the ambivalences surrounding this topic.
Questions about social life are in the room: audible, visible and tangible. How is care related to power, social norms, economy, ecology and social participation?
ObsCare is a place of encounter and aesthetic experience - a work of art and a social tool.
ObsCare was created in cooperation with Jona Wentzler, Katja Lonzeck and Isabel Hemberger.